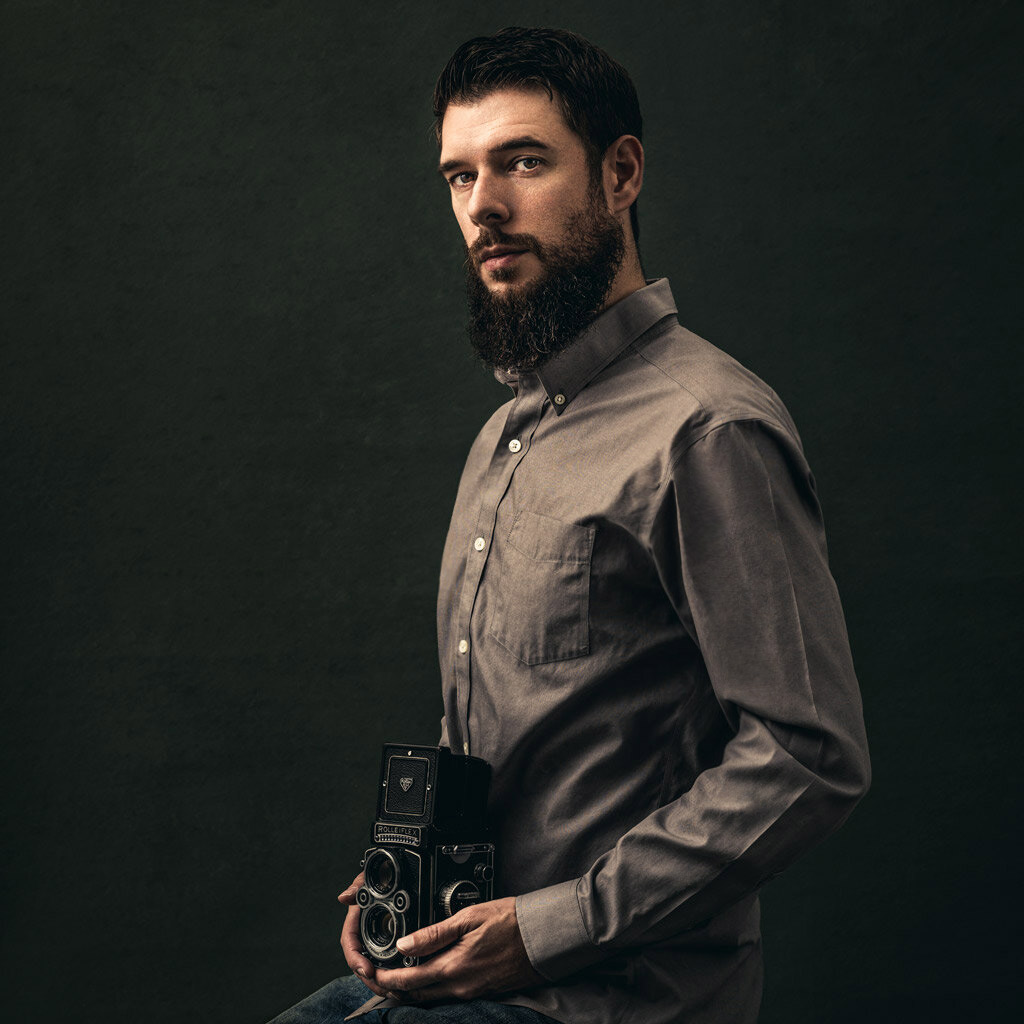 About The Artist
Born: 1982, Atlanta, GA
Education: BA, 2006, Photography/Graphic Design/Painting, Carson-Newman College, TN
About: Jacob Long is a working artist and photographer. He is a former journalist and marketing director, who currently works as a digital content manager for a local eCommerce group. He lives in Knoxville, TN with his wife, Erin, and children. His work has been exhibited in three solo exhibitions, multiple juried exhibitions, and featured in numerous publications. He is currently creating new work in the Southeastern United States.
Artist Statement:
As an artist, I create fine art imagery using a mix of film and digital imaging to share a continuous visual narrative with my audience. My work is primarily focused on capturing and documenting the Appalachian region and people of the Southeastern United States. Portraiture reveals the connection between myself and the subject, I relay their life experiences with dignity and respect. Still life work focuses on the Southern Gothic aesthetic, blending elements of regional storytelling and tradition into a visual narrative. I present my work with descriptive captions for historical purposes, I prefer to leave the visual interpretation of the narrative up to the viewer. 
Solo Exhibitions:
Omega Gallery, Jefferson City, TN (2006)
DAMA Gallery, Morven, NC (2008)
Bijou Theatre Gallery, Knoxville, TN (2012)
Juried Exhibitions:
Torpedo Factory (Target Gallery), Alexandria, VA (2011)
Dogwood Arts Regional Fine Arts Exhibit, Knoxville, TN (2012)
Published Monographs:
 Tall White Mansions (2012)
 The Sleeper Awakes (2014)
 Below The Surface (2015)
Clients/Published Work:
Forbes.com, CMT (Country Music Television), Eleven Seven Music, Investigation Discovery, TLC (The Learning Channel), Jupiter Entertainment, MTV.com, Tenth Street Entertainment, TWRY Music Network, (TWC) The Weinstein Company, Viacom, and in numerous magazines and periodicals across the U.S.
Looking for Jacob's design archive? You can find it on the design page.
Contact the artist by using the contact page. No solicitations, please.